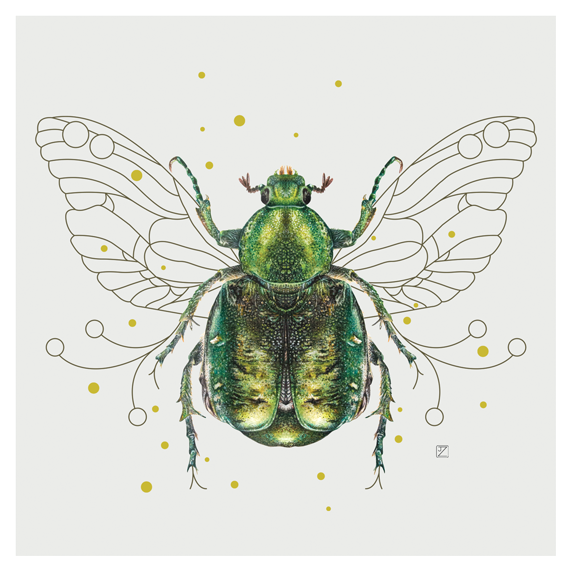 Beetlewings
FICTION
____________
This beautiful metallic-green beetle is a
'Noble Chafer Beetle' and can be found in
traditional orchards around the UK and Europe.
_
Artwork A4
Watercolours and Gouache
+ digital touch-up
____________
Postcard Set and Stickers are
available here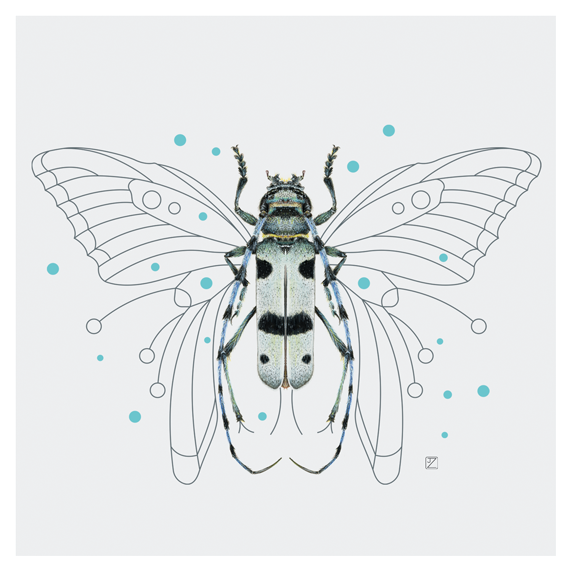 This blue beetle is an
'Alpine Longhorn Beetle'.
The long antennae of the male beetle
can be more than twice its body length. 
_
Artwork A4
Watercolours and Gouache
+ digital touch-up
____________
Postcard Set and Stickers are
available here