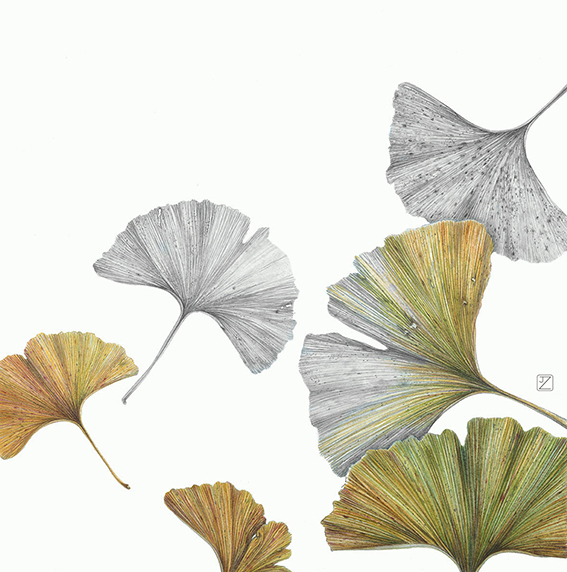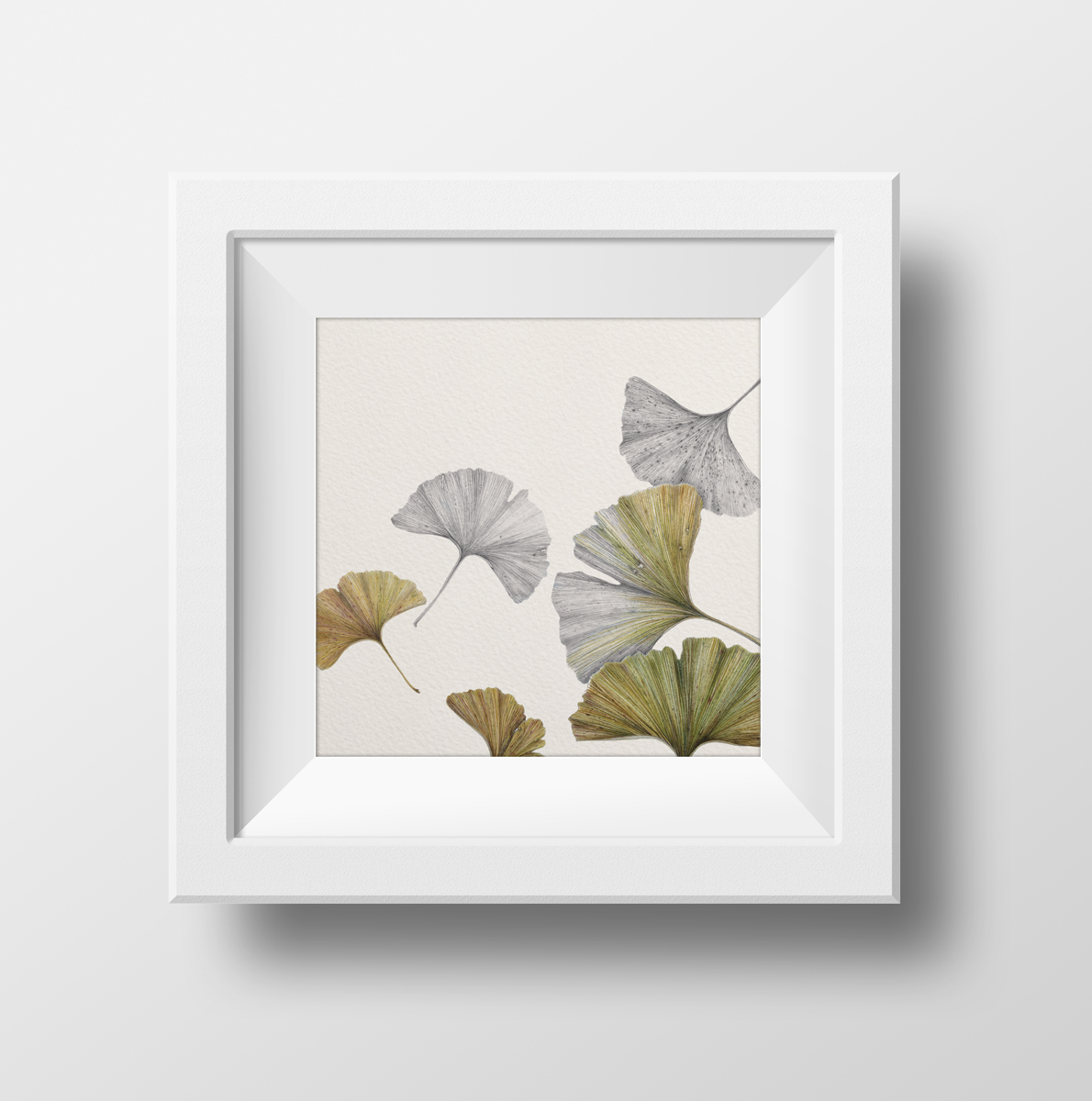 Ginkgo Biloba
Maidenhair Tree
____________
I am in love with the unique
fan-shapes leaves, especially
when they turn golden or
two-toned in winter.
It is one of the oldest surviving species of tree known to excist,
and found in fossils dating back
270 million years. Through his reciliance it became a symbol of strenght and hope.
_
Artwork 420 x 420 cm
Medium: Graphite & Colour Pencils
Paper: Stella Matt
Original is sold