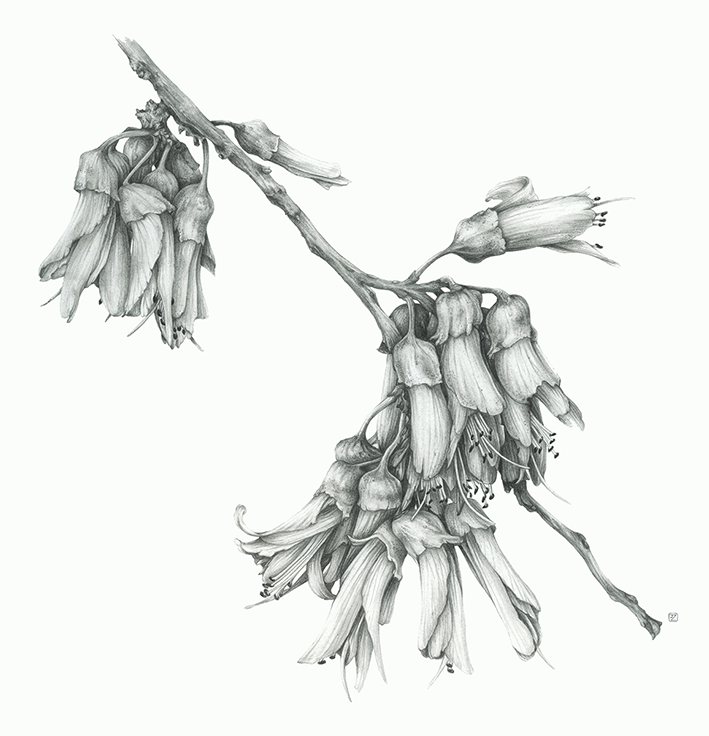 Kowhai Flower
Sophora Microphylla
____________
This is a tree I was studying in Auckland, New Zealand at the Cornwall Park. The 'kōwhai' is one of the native trees in New Zealand and best known for their brilliant yellow flowers that appear in profusion in spring. There are eight species of 'kōwhai trees' recognised in New Zealand. This one here is called Sophora microphylla.
My drawing was one of 40 selected artworks for the Botanical worldwide exhibition 'Ngāi Tipu Taketake – Indigenous Flora' in 2018.
_
Artwork 580 x 580 mm
Graphite pencils on Fabriano 300g
Original is sold
____________
Greetingcards are available in my Shop.